We saw Ender's Game this weekend. It was decent. I would say a step above the average action movie, with at least a hint of the depth I recall from the novel.
Many of my fellow readers and writers will forgo seeing this movie due to Card's recent efforts against the LGBTQ community. If you are unfamiliar with the controversy, google prop 8 and Card, Shakespeare and Card, etc. and you can catch up.
How to react to something like Card's hatefulness is a decision each person needs to arrive at on their own. I don't judge whatever that outcome might be. For myself, I deliberately chose to share not just this movie, but the book with my youngest daughter, who is 12.
Ender's Game, in my estimation, is a fine contribution made from the SF field to the wider world of literature. And just as I don't discard Lovecraft for his racism, I'll no more discard Card for his bigotry. It is tempting to say that after Ender's Game Card failed to produce anything of worth. I read several of Card's subsequent books and my personal assessment is that he failed to produce additional works worth reading, but I don't think that's due to some great cosmic leveling effect or karma. Someone else might think his other works are great. I don't. And I didn't think so before I ever was aware of his politics.
Ender's Game propounds a philosophy of violence that is challenging in that it is both internally consistent and contrary to what one might wish to believe true. It is hard and honest. It conflates the ethical dilemmas of genocide with one's personal encounters with the other as they turn to violence. (Do I conflate my memories of the novel with the movie? I might...)
This story is worth exploring in both the cinematic and literary forms it takes. For us it is also a chance to discuss with our daughter these other issues: how someone who holds views counter (reprehensibly so) to our own is able to create great art we appreciate, LGBTQ rights and the suppression thereof, why folks who can hold considered and thoughtful views on something like genocide and war might also hold such harsh views of folks we hold dear, and the role of religion in society's relationship with the individual.
My biggest complain about the movie on its own terms is that the battle school sequence was cut short. The viewer misses out on both the growing prowess of Ender and his team as well as the battle weariness at the constant and growing unevenness of the odds they face. Perhaps a mini-series format would have suited the subject matter better. That said, taken at face value it is a fine movie.
I saw a headline asking if Ender's Game is the next Harry Potter or the next Golden Compass and it left me chuckling. Even if it did great at the box office, I have a hard time imagining Speaker for the Dead functioning as the next installment of another epic series for the kiddos. I understand some of the more recent books return to that earlier era, though, and might offer a way to carry the story forward as such.
Here's to hoping that the legacy of this film and others like Gravity and Europa Report are additional well-made SF movies. Adaptations of some of the great SF stories would be even better. Hyperion? The Planet of Adventure? The Uplift or Galactic Center book? Yes, please!
***
None of the television we're watching in the Bell household approaches the status of life-changing ART, but after a nearly damning season two and an uneven third, the fourth season of the premiere zombie epic has returned with extraordinarily strong and consistent writing. We have scene after scene in which they audience is trusted to make inferences. The visual medium is utilized to imply its message, and in a milieu in which we eventually, always, arrive at a corpse munching on someone we are meant to care about... subtlety is both effective and appreciated.
American Horror Story, perhaps poised for this sort of success with its fresh start each season, has the strong cast and spooky demeanor of past seasons, but also brings to bear a set of story lines that give the impression of a fascinating journey that may conclude in a satisfying fashion. Whereas Walking Dead seems bound to live on as a bit of lurid fun, AHS: Coven might just have hit upon a subtextual space (the power and the glory and the prices [the curse?] of womanhood) and a mythic expression thereof that could elevate it to a classic of modern television.
***
Currently in the playlist...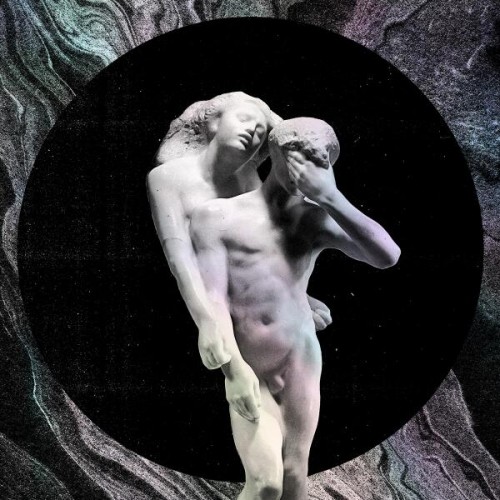 I haven't listened to the album enough yet to feel like I totally understand it, but with 13 songs (a double album) most clocking in over 5 minutes in length and a couple significantly over that mark, there is a lot of sound to explore here.
Arcade Fire is one of my favorite bands, and so far I would say that if The Suburbs is their grand masterpiece that gets a bit tiring, Neon Bible the uneven sophomore effort, and Funeral the brilliant first album the
band
might justifiably tire of, then Reflektor is an occasionally over-produced collection of songs that I find myself really digging. These are engaging tunes, full of various layers of sound (good!) that incorporate lively beats and transitions that feel organic. I could do without the echoes and voice-over on one of the songs, but I guess that's the reason to go see them when they come around on tour.
*
I'd love to love The Flaming Lips like I love a song like Yoshimi Battles the Pink Robots or It Overtakes Me... but I added the songs they did for the Ender's Game movie to my library and gave it a go. The best I can say is that it might make decent background music. Sigh.
*
My Pearl Jam loving buddy at work derides me for liking Fall Out Boy, but Save Rock N Roll is good fun in my book. That said, their more recent PAX AM Days is pure Misfits-style punk homage in form though definitely not content, and the 3-minute assaults that comprise each of the songs on the album WORK. In particular American Made and Demigods are quite nice.
***
BB